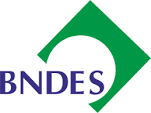 BANCO NACIONAL DE DESENVOLVIMENTO ECONÔMICO E SOCIAL – BNDES

Offer to Purchase for Cash
Relating to any and all of its outstanding

4.000% Notes due 2019
and
4.750% Green Notes due 2024




Aggregate Principal Amount Outstanding

059614 AN7 / US059614AN72

P14486 AK3 / USP14486AK37




4.000% Notes due 2019


U.S.$643,778,000


Any and All

059614 AP2 / US059614AP21

P14486 AM9 / USP14486AM92




4.750% Notes due 2024


U.S.$1,000,000,000


Any and All
To view copies of the Tender Offer documents please click on the documents below
In order to tender Notes, a Holder should tender pursuant to DTC's Automated Tender Offer Program or mail, hand deliver, send by overnight courier or send by facsimile or electronic transmission (in each case, confirmed by physical delivery) any required documents to the Information Agent and Tender Agent at the address set forth below.
The Information Agent and Tender Agent for the Tender Offers is:
D.F. KING & CO., INC.
48 Wall Street, 22nd Floor
New York, NY 10005
bndes@dfking.com

Banks and Brokers call: (212) 269-5550
Toll free: (800) 761-6523

By Facsimile:
(For Eligible Institutions only):
(212) 709-3328
Confirmation: (212) 269-5552
By Hand, Overnight Delivery or Mail
(Registered or Certified Mail Recommended):

D.F. King & Co., Inc.
48 Wall Street, 22nd Floor
New York, NY 10005
Attn: Andrew Beck

Any questions or requests for assistance or for additional copies of this Offer to Purchase may be directed to the Information Agent at one of its telephone numbers above. A Holder (or a beneficial owner that is not a Holder) may also contact the Dealer Managers at their telephone numbers set forth below or its broker, dealer, commercial bank, trust company or other nominee for assistance concerning the Tender Offers.
The Dealer Managers for the Offer are:
Citigroup Global Markets Inc.

388 Greenwich Street, 7th Floor
New York, NY 10013
United States
Attn: Liability Management Group
U.S. Toll Free: +1 (800) 558-3745
Collect: +1 (212) 723-6106

Santander Investment Securities Inc.

45 East 53rd Street, 5th Floor
New York, NY 10022
United States
Attn: Liability Management Team
U.S. Toll Free: +1 (855) 404-3636
Collect: +1 (212) 940-1442