Offer to Purchase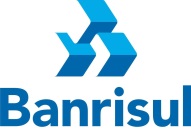 BANCO DO ESTADO DO RIO GRANDE DO SUL S.A.
(incorporated in the Federative Republic of Brazil)

Offer to Purchase for Cash
Up to U.S.$275,000,000 of Banco do Estado do Rio Grande do Sul S.A.ís Outstanding 7.375% Subordinated Notes due 2022
(CUSIP: 05965B AA5 and P12445 AA3; ISIN: US05965BAA52 and USP12445AA33)
To view copies of the Offer To Purchase documents please click on the documents below
The Tender Agent for the Offer is:
D.F. King & Co., Inc.

48 Wall Street, 22nd Floor
New York, New York 10005
United States
Banks and Brokers call: +1 (212) 269-5550
All others call toll free (U.S. only): +1 (877) 283-0320
Email: banrisul@dfking.com

By Facsimile Transmission:
(for Eligible Institutions only)
+1 (212) 709-3328
For Confirmation: +1 (212) 493-6940
Any questions or requests for assistance or for additional copies of the Offer to Purchase may be directed to the Information Agent at one of its telephone numbers above. A Holder (or a beneficial owner that is not a Holder) may also contact the Dealer Manager at its telephone number set forth below or its broker, dealer, commercial bank, trust company or other nominee for assistance concerning the Offer.
The Dealer Manager for the Offer is:
Deutsche Bank Securities Inc.

60 Wall Street
New York, New York 10005
Attention: Liability Management Group
Collect: (212) 250-7527
U.S. Toll Free: (855) 287-1922