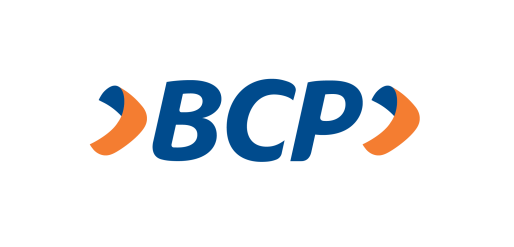 OFFER TO PURCHASE

BANCO DE CRÉDITO DEL PERÚ

Offer to Purchase for Cash

Any and All of the Outstanding
U.S.$800 Million Aggregate Principal Amount of 5.375% Senior Notes due 2020
(CUSIP Nos. 05954TAF8/P09646AC7)

and

Up to S/1,600 Million Aggregate Principal Amount of the Outstanding
S/2,000 Million Aggregate Principal Amount of 4.850% Senior Notes due 2020
(CUSIP Nos.05990G AC9/P0956J CK9)
| | | | |
| --- | --- | --- | --- |
| | | | Principal Amount Outstanding |
| 5.375% Senior Notes due 2020 | 05954TAF8/P09646AC7 | US05954TAF84/USP09646AC75 | U.S.$800,000,000 |
| 4.850% Senior Notes due 2020 | 05990G AC9/P0956J CK9 | US05990GAC96/USP0956JCK99 | S/2,000,000,000 |
To view copies of the Offer to Purchase documents please click on the documents below
Any questions regarding the terms of the Tender Offer may be directed to the Dealer Managers and requests for additional copies of this Offer to Purchase and the Letter of Transmittal may be directed to the Information Agent at their respective telephone numbers and locations listed below. You may also contact your broker, dealer, commercial bank, trust company or other nominee for assistance concerning the Tender Offer.
The Information and Tender Agent for the Offer is:
D.F. King & Co., Inc.
D.F. King & Co., Inc.
48 Wall Street, 22nd Floor
New York, New York 10005
Attention: Andrew Beck
Fax: +1 (212) 709-3328
Confirmation: +1 (212) 269-5552
Banks and Brokers: (212) 269-5550
Toll-Free: +1 (877) 732-3614
Email:
bcp@dfking.com
The Dealer Managers for the Tender Offer are:
BofA Merrill Lynch
One Bryant Park
New York, New York 10036
Attention: Liability Management Group
Collect: +1 (646) 855-8988
U.S. Toll Free: +1 (888) 292 0070

Credicorp Capital Sociedad Agente de Bolsa S.A.
Av. el Derby 055 Edificio Cronos, Torre 4, 8th Floor,
Santiago de Surco, Lima 33, Peru Collect: +51 (1) 313-2902


J.P. Morgan Securities LLC
383 Madison Avenue, 6th Floor
New York, New York 10179
U.S. Toll Free: +1 (866) 846-2874
Collect: +1 (212) 834-7279
Attention: Liability Management Group