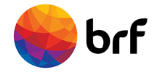 BRF S.A.
(incorporated in the Federative Republic of Brazil)

OFFERS TO PURCHASE FOR CASH

Up to the Maximum Amount (as defined herein) of its

4.875% Senior Notes due 2030
(CUSIP Nos.: 10552T AG2 / P1905CJX9 / ISINs: US10552TAG22 / USP1905CJX94)


Principal Amount Outstanding



4.875% Senior Notes due 2030


CUSIPs: 10552T AG2 / P1905CJX9 /
ISINs: US10552TAG22 / USP1905CJX94 /





U.S.$750,000,000
To view copies of the Offer To Purchase documents please click on the documents below
To obtain additional copies of the Offer to Purchase, please contact the Information Agent.
The Tender and Information Agent for the Offer is:
D.F. King & Co., Inc.
E-mail: brf@dfking.com

48 Wall Street, 22nd Floor
New York, New York 10005
United States
Banks and Brokers call: +1 (212) 269-5550
All others call toll free (U.S. only): +1 (866) 856-3065


Any questions or requests for assistance or additional copies of this Offer to Purchase and the Notice of Guaranteed Delivery may be directed to the Information and Tender Agent at its telephone number or address set forth above.

Any questions related to the terms of the Offers may be directed to the Dealer Managers. You may also contact your broker, dealer, commercial bank or trust company or other nominee for assistance concerning the Offers.
The Dealer Managers for the Offer are:
Banco BTG Pactual S.A. – Cayman Branch

601 Lexington Avenue, 57th floor
New York, New York 10022
United States
Attn: Debt Capital Markets
Collect: +1 (212) 293-4600
Email: OL-DCM@btgpactual.com

Citigroup Global Markets Inc.

388 Greenwich Street, 7th Floor
New York, New York 10013
United States
Attn: Liability Management Group
U.S. Toll Free: +1 (212) 723-
Collect: +1 (800) 558-3745