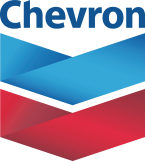 CHEVRON CORPORATION
OFFERS TO PURCHASE THE OUTSTANDING NOTES LISTED BELOW
Acceptance Priority Level(1)
Title of Security

Issuer

CUSIP/ISIN
Par Call
Date(2)
Maturity Date
Principal Amount Outstanding
(millions)

1

7.250% Senior Debentures Due 2097
Noble Energy, Inc.
655044AS4/ US655044AS49
N/A
August 1, 2097
$84
2
5.250% Notes due 2043
Chevron U.S.A. Inc.
166756AU0 / US166756AU09
May 15, 2043
November 15, 2043
$996

3

5.250% Notes due 2043
Noble Energy, Inc.
655044AG0 / US655044AG01
May 15, 2043
November 15, 2043
$4

4
6.000% Notes due 2041
Chevron U.S.A. Inc.
166756AT3 / US166756AT36
September 1, 2040
March 1, 2041
$839

5
6.000% Notes due 2041
Noble Energy, Inc.
655044AE5 / US655044AE52
September 1, 2040
March 1, 2041
$11

6
5.050% Notes due 2044
Chevron U.S.A. Inc.
166756AV8 / US166756AV81
May 15, 2044
November 15, 2044
$845

7
5.050% Notes due 2044
Noble Energy, Inc.
655044AJ4 / US655044AJ40
May 15, 2044
November 15, 2044
$5

8
4.950% Notes due 2047
Chevron U.S.A. Inc.
166756AW6 / US166756AW64
February 14, 2047
August 15, 2047
$495

9
4.950% Notes due 2047
Noble Energy, Inc.
655044AN5 / US655044AN51
February 15, 2047
August 15, 2047
$5

10
7.840% Medium-Term Notes, Series 1992 due 2033
Texaco Capital, Inc.
88168LCV6 / US88168LCV62
N/A
February 15, 2033
$10

11
8.000% Debentures due 2032
Texaco Capital, Inc.
881685BB6 / US881685BB68
N/A
August 1, 2032
$75

12
2.978% Notes Due 2040
Chevron Corporation
166764BZ2 /US166764BZ29
November 11, 2039
May 11, 2040
$500

13
8.625% Debentures due 2032
Texaco Capital, Inc.
881685AY7 / US881685AY70
N/A
April 1, 2032
$147

14
8.625% Debentures due 2031
Texaco Capital, Inc.
881685AX9 / US881685AX97
N/A
November 15, 2031
$108

15
4.200% Notes due 2049
Chevron U.S.A. Inc.
166756AX4 /US166756AX48
April 15, 2049
October 15, 2049
$474

16
4.200% Notes due 2049
Noble Energy, Inc.
655044AR6 / US655044AR65
April 15, 2049
October 15, 2049
$26

17
7.250% Notes due 2023
Chevron U.S.A. Inc.
166756AM8 /US166756AM82
N/A
October 15, 2023
$90

18
7.250% Notes due 2023
Noble Energy, Inc.
654894AE4 /US654894AE49
N/A
October 15, 2023
$10

19
3.191% Notes Due 2023
Chevron Corporation
166764AH3 /US166764AH30
March 24, 2023
June 24, 2023
$2,250

20
2.566% Notes Due 2023
Chevron Corporation
166764BK5 / US166764BK59
March 16, 2023
May 16, 2023
$750

21
3.900% Notes due 2024
Chevron U.S.A. Inc.
166756AP1 / US166756AP14
August 15, 2024
November 15, 2024
$625

22
3.900% Notes due 2024
Noble Energy, Inc.
655044AH8 / US655044AH83
August 15, 2024
November 15, 2024
$25

23
2.895% Notes Due 2024
Chevron U.S.A. Inc.
166764BT6 / US166764BT68
January 3, 2024
March 3, 2024
$1,000
___________________________________________________________________________________________________________________________________________________________
(1) Subject to the satisfaction or waiver of the conditions of the Offers described in this Offer to Purchase, if the Maximum Purchase Condition (as defined below) is not satisfied with respect to every series of Notes, we will accept Notes for purchase in the order of their respective Acceptance Priority Level specified in the table above (each, an "Acceptance Priority Level," with 1 being the highest Acceptance Priority Level and 23 being the lowest Acceptance Priority Level). It is possible that a series of Notes with a particular Acceptance Priority Level will not be accepted for purchase even if one or more series with a higher or lower Acceptance Priority Level are accepted for purchase.

(2) For each series of Notes in respect of which a par call date is indicated, the calculation of the applicable Total Consideration will be performed taking into account such par call date. See Schedule A to this Offer to Purchase for an overview of the calculation of the Total Consideration (including the par call detail).
To view copies of the Offer to Purchase documents please click on the links below
Any questions regarding procedures for tendering Notes or requests for additional copies of this Offer to Purchase and the Notice of Guaranteed Delivery should be directed to the Information Agent.
The Information Agent and the Tender Agent for the Offers is:
D.F. King & Co., Inc.

48 Wall Street, 22nd Floor
New York, NY 10005
Banks and Brokers call: (212) 269-5550
All Others Call Toll-Free: (866) 796-7184
Email: chevron@dfking.com

By Mail:


48 Wall Street, 22nd Floor




New York, NY 10005



By Overnight Courier:


48 Wall Street, 22nd Floor




New York, NY 10005

By Hand:


48 Wall Street, 22nd Floor




New York, NY 10005



You also may contact your broker, dealer, commercial bank, trust company or other nominee for assistance concerning the Offers. Questions regarding the terms of the Offers may be directed to the following Lead Dealer Managers at their respective addresses and telephone numbers listed below.
The Lead Dealer Managers for the Offers are:
J.P. Morgan Securities LLC




383 Madison Avenue
New York, New York 10179
Attn: Liability Management Group
(866) 834-4666 (toll-free)
(212) 834-3424 (collect)



Barclays Capital Inc.




745 Seventh Avenue
New York, New York 10019
Attn: Liability Management Group
(800) 438-3242 (toll-free)
(212) 528-7581 (collect)
us.lm@barclayscapital.com