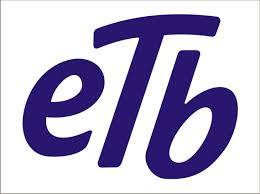 EMPRESA DE TELECOMUNICACIONES DE BOGOTÁ S.A. E.S.P.
(a stock corporation (sociedad anónima) organized as a public utilities company (empresa de servicios públicos) under the laws of the Republic of Colombia)
OFFER TO PURCHASE FOR CASH
UP TO PS.400,000,000,000
IN AGGREGATE PRINCIPAL AMOUNT OF OUTSTANDING
7.00% SENIOR NOTES DUE 2023
CUSIP No.: 29245Y AB5 (144A) / P3711Z AB5 (REG S)
ISIN No.: US29245YAB56 (144A) / USP3711ZAB50 (REG S)
Aggregate Principal Amount Outstanding



7.00% Senior Notes due 2023



CUSIP: 29245Y AB5 (144A) / P3711Z AB5 (REG S)
ISIN: US29245YAB56 (144A) / USP3711ZAB50 (REG S)


Ps.530,180,000,000


Ps.400,000,000,000
To view copies of the Tender Offer document(s) please click on the document(s) below:
Early Tender Results Press Release
To obtain additional copies of the Offer to Purchase, please contact the Tender and Information Agent below.
The Information and Tender Agent for the Offer is:
D.F. KING & CO., INC.

In NewYork

48 Wall Street
New York, New York 10005
United States
Banks and Brokers, Call Collect: (212) 269-5550
All Others, Call Toll-Free: (800) 967-7510
Email: etb@dfking.com
In London

65 Gresham Street
London EC2V 7NQ
United Kingdom
Tel: +44 20 7920 9700


Any questions or requests for assistance or additional copies of this Offer to Purchase and the Notice of Guaranteed Delivery may be directed to the Tender and Information Agent at its telephone number or address set forth above. Any questions related to the terms of the Offer may be directed to the Dealer Manager. You may also contact your broker, dealer, commercial bank or trust company or other nominee for assistance concerning the Offer.
The Dealer Manager for the Offer is:
ITAU BBA USA Securities, Inc.
540 Madison Avenue, 24th Floor
New York, NY, 10022
Attention: Chief Compliance Officer
Toll free: (888) 770-4828
Collect: (212) 710-6749