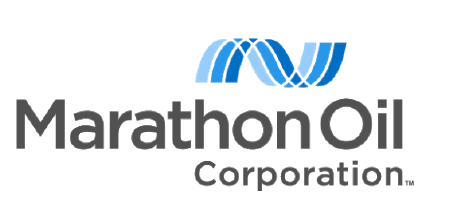 Marathon Oil Corporation

Offer to Purchase for Cash Any and All of its Outstanding
2.800% Senior Notes Due 2022
(CUSIP Number 565849AK2)
| | | | |
| --- | --- | --- | --- |
| | Outstanding Principal Amount of Notes | Aggregate Maximum Tender Amount | |
| 565849AK2 | $1,000,000,000 | $500,000,000 | 2.800% Senior Notes due 2022 |
To view copies of the Tender Offer documents please click on the links below:
Any question regarding procedures for tendering Notes or request for additional copies of this Offer to Purchase and the Notice of Guaranteed Delivery should be directed to the Information Agent:
The Information and Tender Agent for the Offer is:
D.F. KING & CO., INC.
D.F. King & Co., Inc.
48 Wall Street — 22nd Floor
New York, New York 10005
Attention: Andrew Beck
Banks and Brokers Call Collect: (212) 269-5550
All Others Call Toll-Free: (866) 416-0576
Email: mro@dfking.com

By Facsimile Transmission (for Eligible Institutions only):
(212) 709-3328
Attention: Andrew Beck
To confirm receipt of facsimile by telephone:
(212) 269-5552

Any question regarding the terms of the Offer should be directed to the Dealer Managers.
The Dealer Managers for the Offer are:
J.P. Morgan

383 Madison Avenue
New York, New York 10179
Attention: Liability
Management Group
Collect: (212) 834-3424
Toll-Free: (866) 834-4666
TD Securities

31 West 52nd Street, 9th Floor
New York, New York 10019
Attention: Liability
Management Group
Collect: (212) 827-7381
Toll-Free: (855) 495-9846