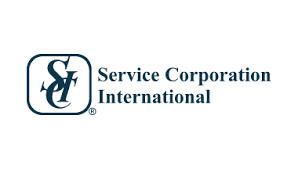 Service Corporation International
Offer to Purchase for Cash Any and All of Its
Outstanding 5.375% Senior Notes due 2024
(CUSIP No. 817565 CB8 / ISIN No. US817565CB82)
| | | | |
| --- | --- | --- | --- |
| | Outstanding Principal Amount | | |
| 817565CB8 | $850,000,000 | 5.375% Senior Notes due 2024 | $1,020.42 |
To view copies of the Tender Offer document(s) please click on the document(s) below:
The Depositary and Information Agent for the Tender Offer is:
D.F. KING & CO., INC.
48 Wall Street
New York, New York 10005
United States
Banks and Brokers, Call Collect: (212) 269-5550
All Others, Call Toll-Free: (800) 820-2415
Email: sci@dfking.com

By Facsimile Transmission (for Eligible Institutions only):
(212) 709-3328
Attention: Andrew Beck
To confirm receipt of facsimile by telephone:
(212) 269-5552
The Dealer Manager for the Offer is:
BofA Securities
620 South Tryon Street, 20th Floor
Charlotte, North Carolina 28255
Attention: Debt Advisory

Email: debt_advisory@bofa.com

Collect: (980) 387-5602
Any questions regarding the terms of the Tender Offer may be directed to the Dealer Manager. Requests for additional copies of documentation related to the Tender Offer, requests for copies of the Indenture and any questions or requests for assistance in tendering may be directed to the Depositary and Information Agent. Beneficial owners of Notes may also contact their brokers, dealers, commercial banks or trust companies for assistance concerning the Tender Offer.