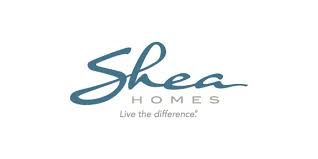 SHEA HOMES LIMITED PARTNERSHIP
SHEA HOMES FUNDING CORP.

Offer to Purchase for Cash
Any and All of its Outstanding
5.875% Senior Notes due 2023 (CUSIP Nos. 82088KAC2 and U82091AB2)


Outstanding Principal Amount

Tender Offer Consideration

82088KAC2
U82091AB2



5.875% Senior Notes due 2023


$375,000,000



$1,018.04

To view copies of the Tender Offer documents please click on the documents below
Any questions regarding the terms of the Tender Offer may be directed to the Dealer Manager. Requests for additional copies of documentation related to the Tender Offer and any questions or requests for assistance in tendering may be directed to the Tender and Information Agent. Beneficial owners of Notes may also contact their brokers, dealers, commercial banks or trust companies for assistance concerning the Tender Offer.
The Tender and Information Agent for the Offer is:
D.F. KING & CO., INC.
48 Wall Street, 22nd Floor
New York, NY 10005
E-mail: shea@dfking.com
Holders call toll free: (877) 478-5043
Bankers and Brokers call: (212) 269-5550
Facsimile Transmission (for Eligible Institutions only): (212) 709-3378
For Confirmation: (212) 269-5552
Attention: Andrew Beck
The Dealer Manager for the Offer is:
J.P. Morgan Securities LLC
383 Madison Avenue, 3rd Floor
New York, New York 10179
Attention: High Yield Syndicate
U.S. toll-free: (800) 245-8812
Collect: (212) 270-1200